This $150 Beauty Gift is FREE when you Join Julep!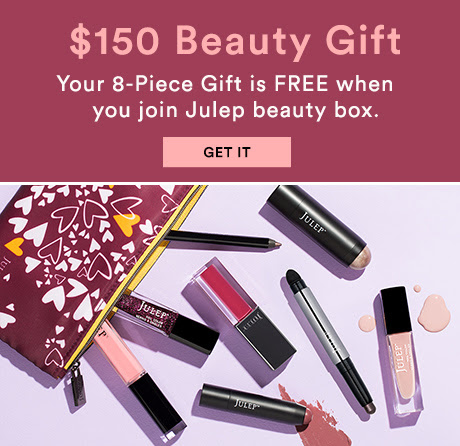 A while back I did a post about all the nail polish I own.  I've accumulated even more over the years and I can honestly say I still don't have enough…LOL!  One of my favorite brands in my collection is Julep.  Not only do you get polish with their beauty boxes but they have so much more!
Get a free $150 Beauty Gift when you join Julep beauty box! The gift features eight full-size beauty products (see list of items below) plus a super cute cosmetic clutch – what a deal! This is Julep's highest-value new subscriber offer to date, and it will only last a few weeks so get yours today.
When you join Julep beauty box, you'll get access to the only full-size and fully-customizable beauty box subscription on the market, so you get what you want in your box every month! To redeem your $150 Beauty Gift, add the gift to cart and use codeCOLOR8 at checkout. [Read more…]